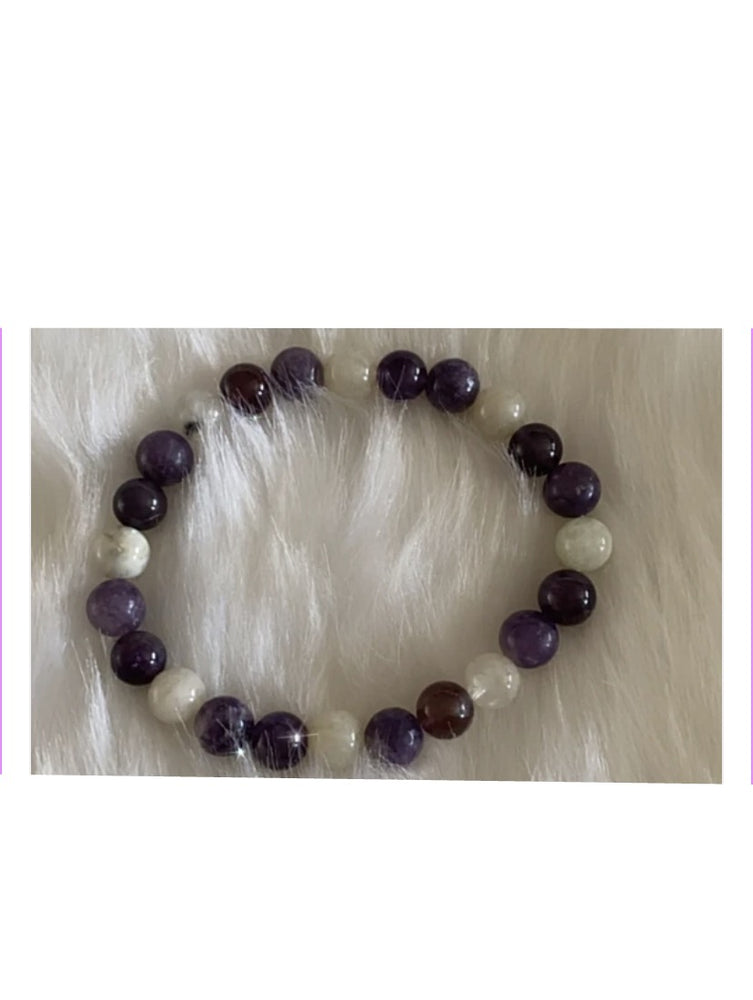 The Deep Calm Bracelet 
Moonstone : The creative and intuitive power of feminine energy is activated by the moonstone.

Lepidolite

relieves exhaustion and aids in the relief of tension and related disorders.

Amethyst : The master healer This purple stone is said to be incredibly protective, healing, and purifying. It's claimed it can help rid the mind of negative thoughts and bring forth humility, sincerity, and spiritual wisdom.