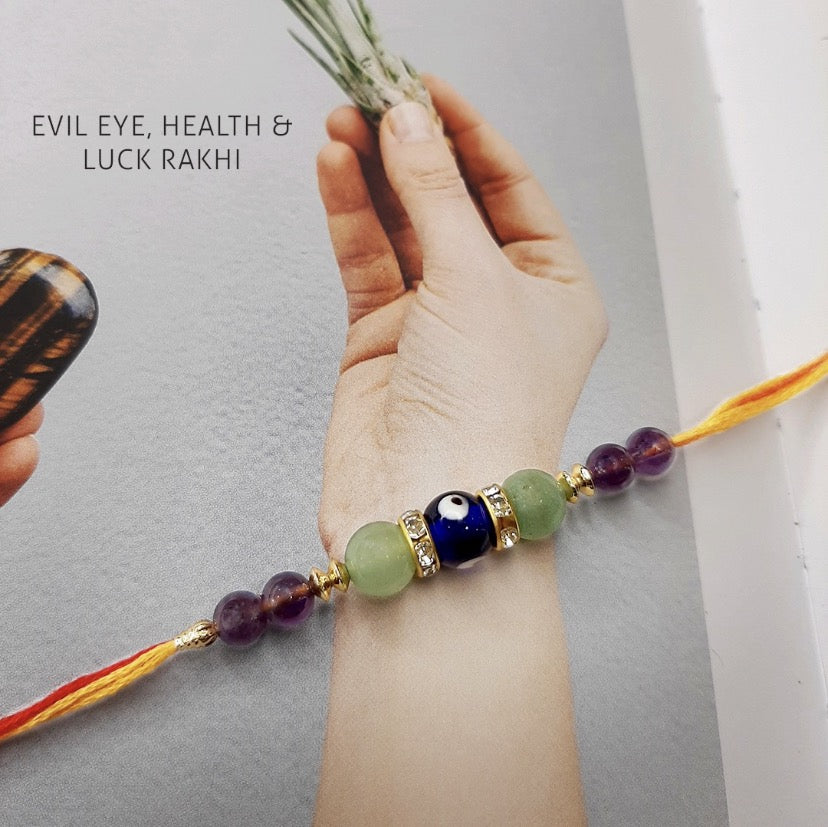 Celebrate this festival of sibling bond with our crystal Rakhis  
Evil Eye : Nazaar
Green Aventurine  :  Wealth
Amethyst  :  Health
Evil Eye is a protective stone which repels and blocks negative energies and psychic attack . This also aids in the removal of negative energies within a person or a space. 
Amethyst known as the Master Healer or the all purpose stone. Amethyst is a protective stone that helps to relieve stress and anxiety in your life, and the symptoms that accompany
Green Aventurine, is also associated with the heart Chakra. It is believed to bring back the money you have lost by making unwise decisions.