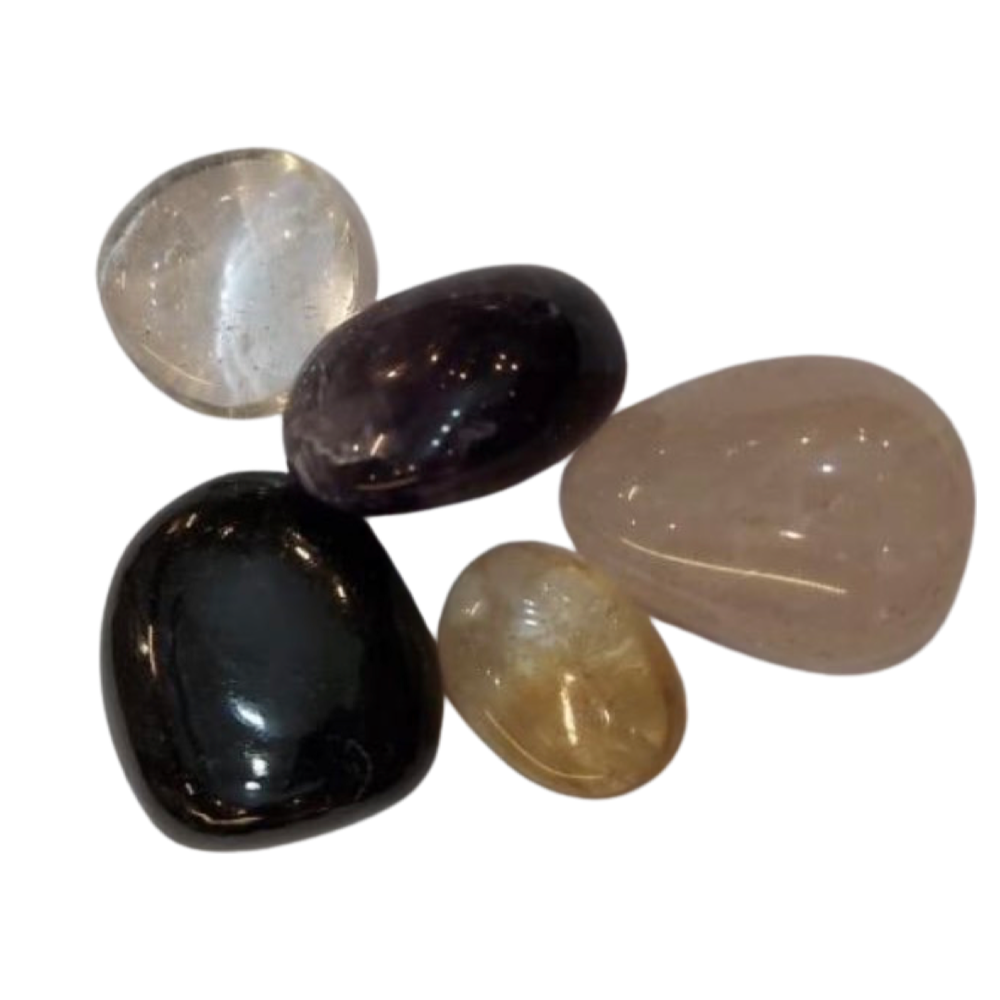 The perfect beginners set to start your crystal journey 
Rose Quartz  , place it in the south-west direction in the bedroom—this direction is ideal as it represents romance, love and marriage.
Black Tourmaline , known to be very protective and great at negative energy clearing. Put one anywhere near the front door of your house – pop one in a pot plant, or above the door frame.
Clear Quartz ,Clear the energy in your bathroom with clear quartz  you're having a bath to create a nurturing environment.
Citrine, place it in the wealth corner of your house. It is usually the far left corner from the main entrance door of your house.
Amethyst , is a natural tranquilliser, it relieves stress and strain, soothes irritability, balances mood swings, dispels anger, rage, fear and anxiety. Alleviates sadness and grief, and dissolves negativity. Amethyst activates spiritual awareness, opens intuition and enhances psychic abilities. Place it in your Living Room or Bedroom